Welcome to the SASA North District Website!
SASA North District is one of four Districts of the Scottish Amateur Swimming Association (SASA). The SASA is the membership body of Scottish Swimming.
The North District supports the interests of swimmers, synchronized swimmers, masters swimmers, open water swimmers, divers and water polo players as well as their clubs in Aberdeen City, Aberdeenshire, Highland, Moray, Orkney, Shetland and the Western Isles. We have aquatics clubs in all disciplines, including clubs for swimmers with disabilities, and all are encouraged to affiliate; those intending to send members to compete must do so.
The North District is run according to Scottish Swimming Governance and Company Rules and run by volunteers who are elected annually.
Club of the Year Award
Last year Aberdeen ASC were Scottish Swimming's Club of the Year!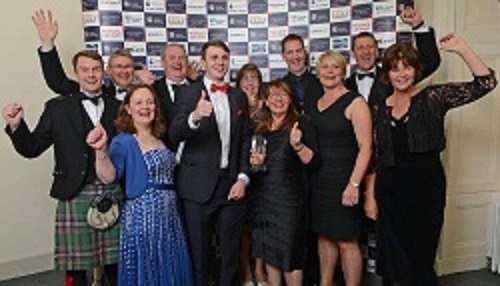 Could your club win this year?
Closing date for entries is 19 August.
Find out more about it here
Latest News and Updates Ticker
Disclaimer :-)
This website has been recently reconstructed so please be tolerant of the inevitable mistakes. Constructive comments are always welcome. Contact the webmaster.